The Toronto Dermatology Centre is one of the top places in Canada to manage your skin lesions such as syringomas. Our staff of outstanding Toronto dermatologists offer both a comprehensive assessment and diagnosis of your skin, and also discuss all the treatment options.
Syringomas are considered benign growths. They are fairly common lesions more commonly affecting females and Asians, and predominantly of cosmetic concern. They are particularly common around the eyes and may be hereditary. Lesions first appear around the time of puberty.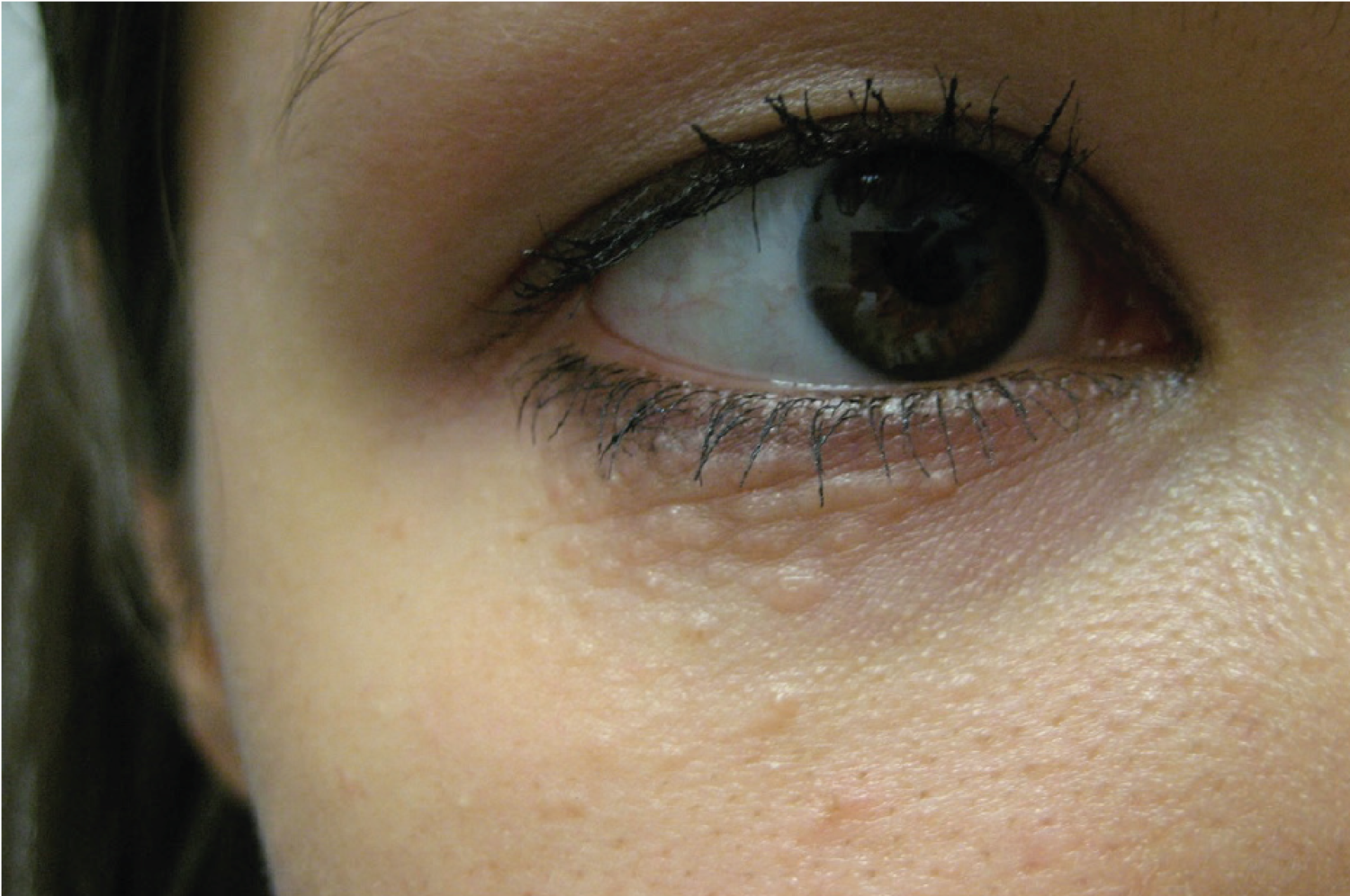 Syringomas are non-symptomatic flesh-colored to yellow small dermal papules. They can occasionally appear translucent. The surface is either flat-topped or round, and lesions are typically smaller than 4mm in diameter.
Patients can be reassured as to the benign nature of these lesions and treatment is considered cosmetic. The goal of therapy is scar-free destruction of lesions.
Syringomas can be treated in various ways, with electrodesiccation considered particularly safe and effective. Typically, multiple sessions are required to improve the lesions, although 100% complete destruction is unlikely and periodic maintenance due to recurrence may be needed. Trust only a skin expert to treat your syringomas.
Articles related to Syringoma
Here is a selection of media and scientific articles by our renowned dermatologists Dr. Benjamin Barankin and Dr. Anatoli Freiman as they pertain to syringoma.
If you have any benign lesions, a

referral

from a doctor is not

required

for assessment. Contact us today.
Toronto Dermatology Centre is located in Toronto, Ontario, and serves men and women in North York, Vaughan, Richmond Hill, York, Aurora, Thornhill, Mississauga, Scarborough, Brampton, Etobicoke, Pickering, Peterborough, Guelph, Kitchener, Oakville, Barrie and all of Greater Toronto (GTA).
Thinking of visiting Toronto's premier skin clinic soon?
Fill out the inquiry form below and let us know your area of interest.