Squamous cell carcinoma is the second most common skin cancer; it is primarily found in fair-skinned people and rarely in dark-skinned individuals. Typically located on the rim of the ear, the face, lips, and mouth, this cancer may appear as a bump, or as a red, scaly patch. SCC can develop into large masses and become invasive. Unlike basal cell carcinoma, this form of cancer can metastasize (spread to other parts of the body); therefore, it is important to get early treatment. When found early and treated properly, the cure rate for both basal cell and squamous cell carcinomas is over 95 percent.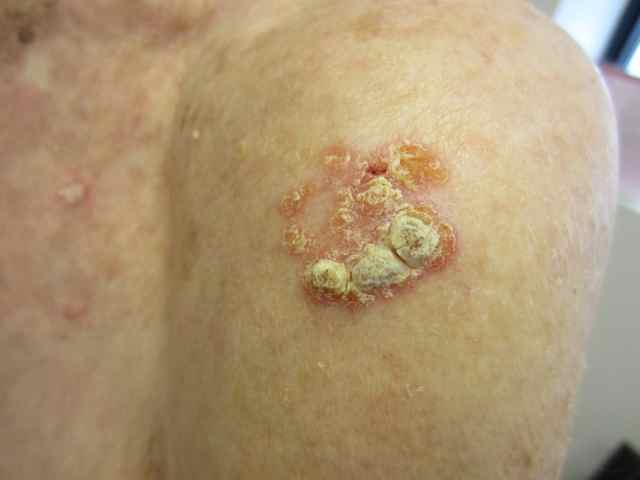 Toronto Dermatology Centre is located in Toronto, Ontario, and serves men and women in North York, Vaughan, Richmond Hill, York, Aurora, Thornhill, Mississauga, Scarborough, Brampton, Etobicoke, Pickering, Peterborough, Guelph, Kitchener, Oakville, Barrie and all of Greater Toronto (GTA).
Thinking of visiting Toronto's premier skin clinic soon?
Fill out the inquiry form below and let us know your area of interest.