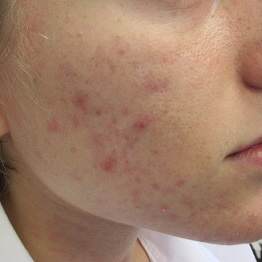 Acne needs no introduction—for most, it's an embarrassing blemish which only occurs during puberty, while others can literally be scarred by it.
The medical name is acne vulgaris, which occurs when one's pores are clogged with dead skin, dirt, and excess oil. This includes blackheads, whiteheads, pimples, oily skin, hormonal breakouts, cysts, and scarring. It primarily affects the areas of the skin that host a high number of oil glands, such as the face, chest, and back.
"While many people do outgrow their acne by age 20, others do not. The issue with waiting is that you may have to face seven to 10 years of embarrassment and other psychological issues as a result, as well as scarring that develops, which is then expensive and painful to try and fix, and will never be fully fixed," says Dr. Benjamin Barankin, a dermatologist for the Toronto Dermatology Centre. Click here to read the fill article.
Credit: Excalibur York University's Community Newspaper